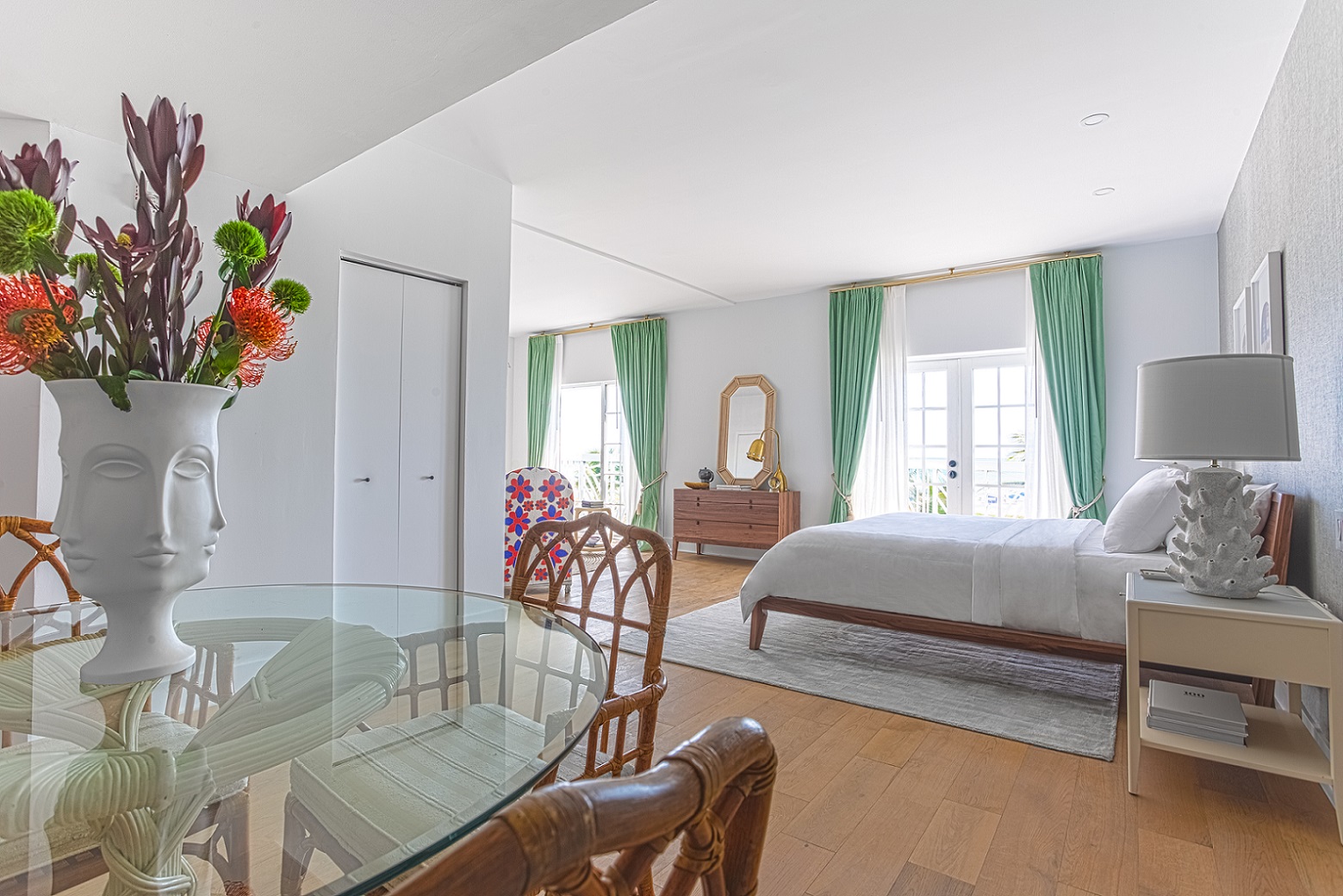 No other Miami Beach address captures the essence of South Florida quite like The Savoy. An all-suite oceanfront hotel featuring two full-size pools set within a 2-acre lush tropical courtyard and steps from the sand, guests enjoy full sun all day. South Beach lies at the southernmost tip of Miami Beach, and its 2-mile-long swath of beautiful beaches attracts visitors from all over the world. Enjoy full beach service, water activities, towel service, chairs, umbrellas and daybeds.
The Savoy Hotel features delightful cuisine and indulgent cocktails that everyone will enjoy, along with full service at the pool and beach areas. Relax by the pool, enjoy the swaying palm trees and lush greenery that surrounds you, while our staff takes care of your every need.
The Savoy is an all-suite oceanfront hotel with accommodations dedicated to making your dream beach escape into reality.